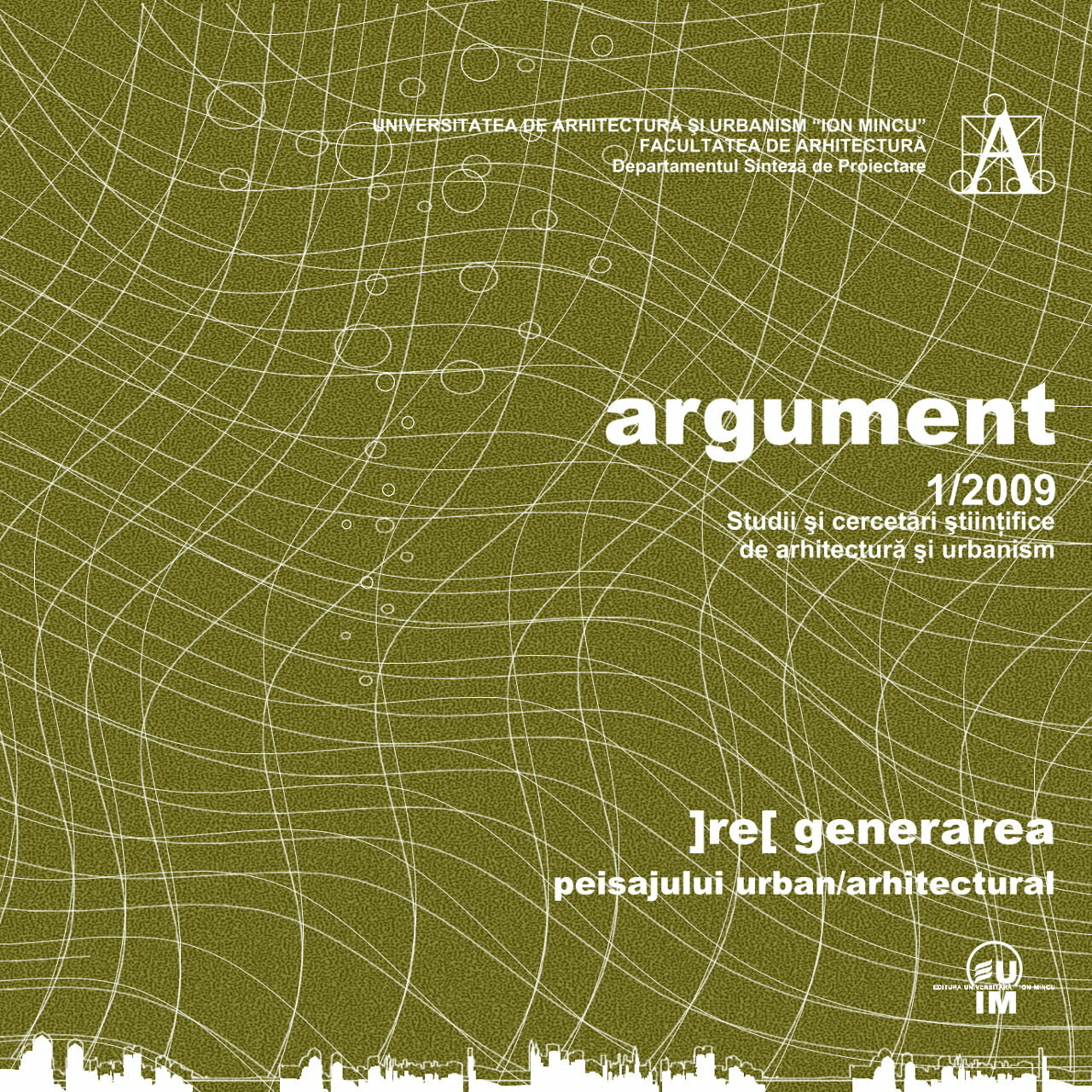 Argument 1/2009
]re[generate of the urban / architectural landscape
Coordinator:

Prof.dr.arh. Daniela Rădulescu - Andronic

Cover:

Lect.dr.arh. Marina Mihăilă

Graphics:

des. Roland Vasiliu

DTP, editing, translations:

arh. Maria Mănescu
© 2009 Editura Universitară "Ion Mincu" Bucureşti
The theme of scientific lectures session with international participation held by UAUIM (June the 29th-30 2009) – "]RE[GENERATE OF THE URBAN/ARCHITECTURAL LANDSCAPE, between landmarks, priorities and limits." – is the subject of this first volume. Through valuable lecture-works selection and presentation of the participants, we are trying to open a substantial dialog regarding architectural creation. It is about discussing the esthetic identity of the present and the evolution of the style as a result of social and technological transformation ,based on ARGUMENTS.
The structure of the book (in 3 chapters ) suggests the fact that urban regeneration could be imagined:
through past values assimilation – LANDMARKS;
through establishment of some present or future PRIORITIES;
and through capturing of present blockage elements, defining some LIMITS (territorial limits, conception limits, legislation limits etc.).
1. Landmarks
2. Priorities
3. Limits