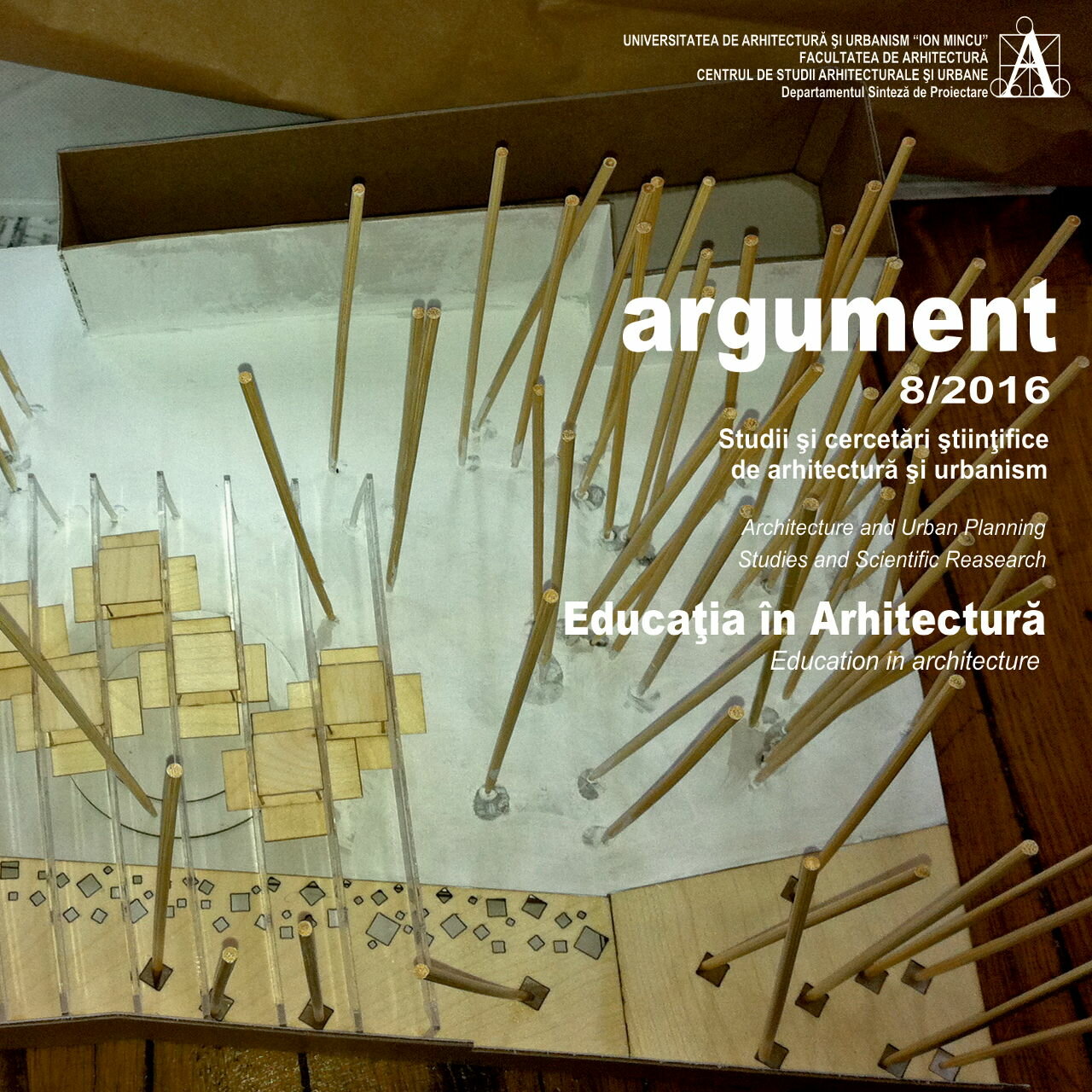 Argument 8/2016
Architectural Education
Coordinator:

Prof.dr.arh. Daniela Rădulescu - Andronic

Cover:

dr. arh. Ștefan Mihăilescu

Graphics:

Roland Vasiliu

DTP, editing:

arch. Maria Mănescu
© 2016 Editura Universitară "Ion Mincu" Bucureşti
The new issue of the publication "ARGUMENT"- No. 8/2016 will publish studies, research papers or architectural projects presented in the scientific session with international participation, entitled: "Education in architecture" 20-21 May 2015.
The experience gained in the period of 6 years from the issue of the first number, entitled us to analyze our fundamental problem now, namely: - the specific model of education and training in architecture.
The thematic programme proposed to participants the following variants of presentations and discussions: - academic options, - practical design patterns, - conceptual options and "marginalized" ideas or projects.
1. Perspectives
2. The Memory/Identity of the School of Architecture
3. Methods
4. Interdisciplinary Studies
5. Urban experiments – Architectural Continuity
6. The Design – Keystone of an Education in Architecture
7. Students' Opinion